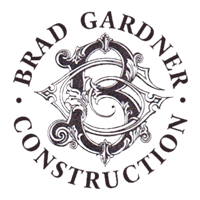 Brad Gardner Construction has earned the distinction of being one of Los Angeles' leading commercial and residential General Contractors, celebrating 40 years in business, serving greater Los Angeles since 1975. Brad Gardner of Brad Gardner Construction has built a reputation over the years starting with his work with the Motion Picture Industry. Building Sets for Hollywood's greatest films gave him access to homes of the stars. Over the years Brad Gardner Construction built and created design excellence, relationships that took him many places and memories to last a lifetime. His love for the art and his vast years of experience make him the best choice for any and all of your building needs.
Brad Gardner Construction has been serving the greater Los Angeles area for many years and has seen the changes and events that have made this great city a better place to live, with neighborhoods changing and progressing to better standards, helping families get the most of out of their investments and communicating any questions they may have about the whole process. Brad Gardner Construction has been active in familiarizing clients with the standards of building and design and enjoys sharing and encouraging his clients to learn what one can actually accomplish given the right set of circumstances.
Over the years Brad Gardner Construction has been actively involved in Commercial Building as well as Residential Building. Building award winning Restaurants, has been published in Architectural Digest many times, traveled abroad and within the United States building homes or second homes for his clients. Brad Gardner Constructions' Master Craftsmanship, Professionalism, and Organization are the keys to each construction project.
Time is of the essence, and together we can build new homes or make changes in your existing home. Brad Gardner Construction delivers comprehensive and cost effective management that will be an investment for your family and for their future.