BRAD GARDNER

CONSTRUCTION -

WESTWOOD, CALIFORNIA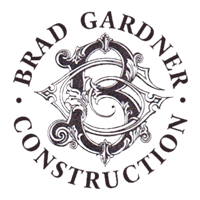 Living and working in Southern California has its many benefits. Southern California offers uniqueness with its multitude of people and places. In our many years of service, we have met the most extraordinary people and have accomplished each and every project with just the right touch.
Brad Gardner Construction is honored to be serving Westwood, California. Brad Gardner Construction offering NewConstruction, 2nd Story Additions, Room Additions, General Remodeling, Kitchen and Bath Remodeling, Tile, Marble and Granite Work, Pool and Spa Hardscape. Brad Gardner Construction is a Southern California Construction Company that is proud to be in the business they are in, a Construction Company who gets the work done, on time and done with perfection. Working in Westwood California, Brad Gardner Construction has known many of you and has grown with the community. Westwood California and all of its glory is and always will be a place of great people and great projects!.
CONSTRUCTION COMPANY SINCE 1975 SERVING THE AREAS OF WESTWOOD, SOUTHERN CALIFORNIA
BRAD GARDNER CONSTRUCTION
7838 MIDFIELD AVE

,

LOS ANGELES

,

CA

90045
This email address is being protected from spambots. You need JavaScript enabled to view it.
Phone: 1-310-717-7449 Fax # : 1-323-512-7603 www.bradgardnercostruction.com
Contractor State License Board: #775448 | BBB Business | INSURED & BONDED